Wall Mountable
Never searach for the dental floss again. Functions well in any space.

Eco-Friendly
Just replace the spool of dental floss and not the plastic container.

Cost Effective
Purchase only the dental floss, cutting the cost of the platic container case.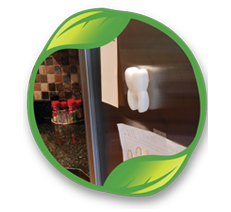 Unique Design
Ergonomically friendly, easy to use & identifiable. Smaller than the palm of the average adult hand (3 1/4 in long x 2 1/4 in wide).


You can now place your TOTY disenser and refill orders online.
Recommend to Retailer
Would you like to see our products carried in your favorite retail store?
Click below for a printable letter you can take to your favorite retailer to suggest they carry our products.